Door-to-Door
Delivery Area
We deliver worldwide.
Shipping Fees
1. Free worldwide delivery upon net purchase of USD70 or above (i.e. after deducting discount, but before taxes, if applicable).
2. For order amount less than USD70, a delivery fee will be charged according to the destination as detailed in our List of Delivery Rate.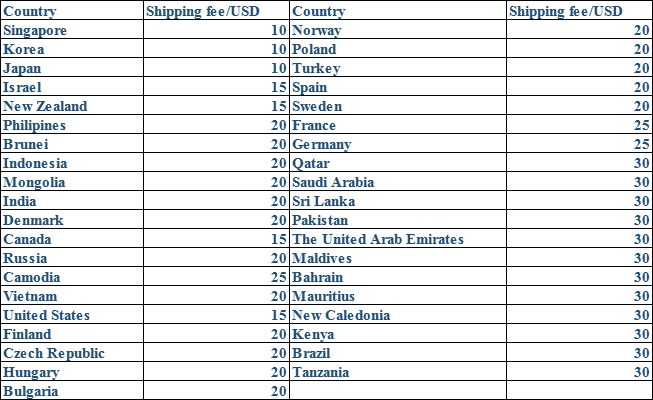 3. If your destination for delivery is not on our List of Delivery Rate, please contact us at e-mail address: e-shop@giordano.com for a quotation on the exact delivery fee.
4. You may view the exchange rate applied to your purchase when you checkout/confirm your order.
Delivery Method
We will provide you with a tracking number when your shipment is ready for dispatch. Please visit: www.17track.net/en/ for delivery tracking.
Delivery Times
We will deliver your parcel within 2 - 4 days of its placement. Shipped from Guangzhou, China. Normally, the package reaches American and European countries within 10 - 20 days, Asia within 5-10days, other areas & countries within 7-30 days.
No deliveries will be made on Saturdays, Sundays or statutory Public Holidays.
Remarks: Giordano do NOT take any responsibility for any delay in deliveries.
Undeliverable orders
Occasionally, orders are returned to us due to incorrect addresses, or there is an otherwise failed delivery attempt or the order is refused by the recipient. Please ensure that your address is stated correctly and that you are able to sign for receipt of the delivery or that you authorize someone to sign for receipt of your delivery. Giordano will not be responsible for any loss suffered due to the package being received by someone other than the recipient.